Uzbek traditions
The main features of Uzbek families are hospitality and traditionally deference respect to the elders. Usually the Uzbeks live by big families, consisting of several generations, that is why the big houses on the ground are in preference.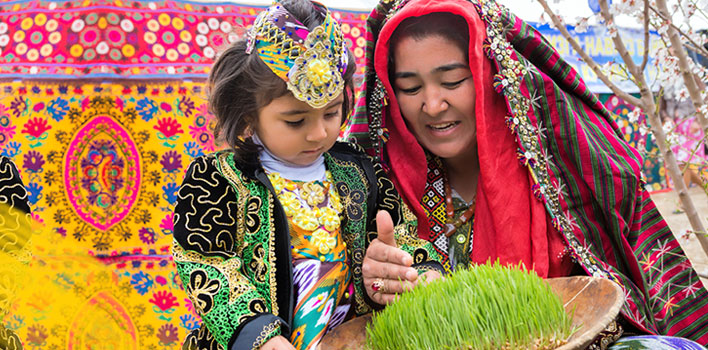 The tea ceremony, as the element of hospitality, plays the significant role in everyday life. And it is the exceptional prerogative of the owner to make tea and pour it out to the guests.
It's pleasant to be invited for a dinner or supper and to come in time. Planning a visit take souvenirs or sweats for the children of the owner. Usually only men shake hands. Women and persons, sitting at a distance, are greeted by putting right hand to the heart and accompanying the gesture with a slight bow of the head.
When shaking hands, one is interested in health, state of affairs at work and home. In the village a woman does not seat at the table with the guests and men in order not to disturb their conversation. It is not acceptable to admire the beauty of women and pay them much attention.
When entering the home accommodation shoes must be taken off. It is necessary to take place indicated by the owner or by the person who invited. And the further it is from the entrance, the more it is honourable.