At 14-th of September the President of the Republic of Uzbekistan sir Shavkat Mirziyoyev has given a start of international folk art festival taking its place in Kokand. He told that UNESCO took their part in sponsorship of this event and to the lady Rosie Greenleace who helped a lot. He also welcomed ministers of culture and arts from other countries such as Russia, Kazakhstan, Kyrgyzstan, Turkmenistan, and the rest of CIS.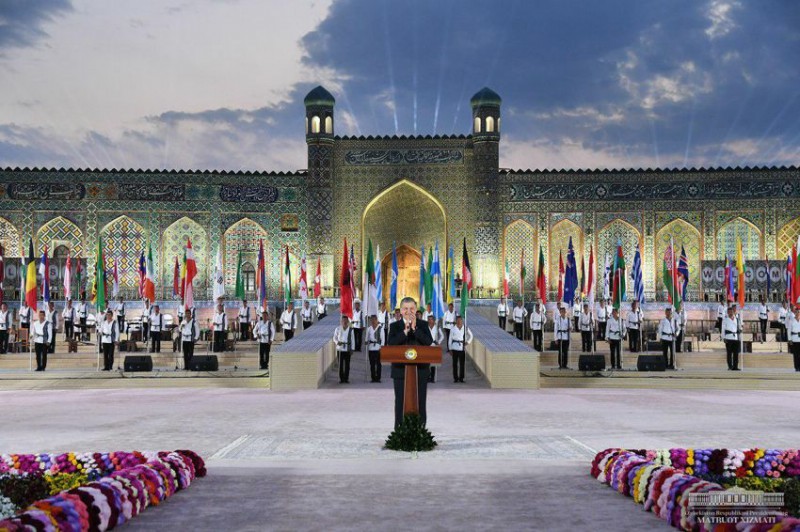 The festival was created for advertising Uzbek masters of weaving carpets, pottery, silk crafting, gold sewing, even famous cookers. Kokand is called a peal of golden Fergana valley, the epicentre of craft and folk art itself.It has ~2000 years of history and memories of many scientists and poets lived there.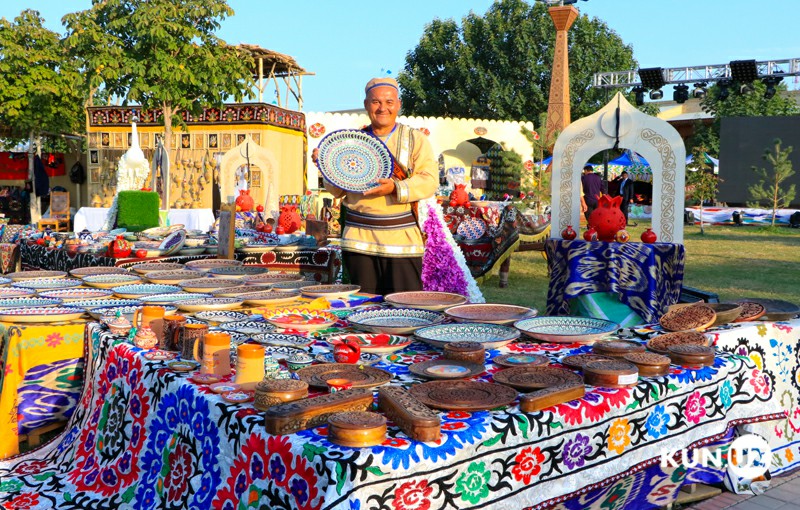 'The World Council of Artisans has included Kokand on the World List of Cities of Artisans. We can say that Kokand has taken a strong place on the international map of folk art. Also, Kokand was the first city who got to this list out of CIS.' - said mr. Shavkat Mirziyoyev.
Many of foreign masters come up to participate in this fiery of orient craft and spirit. Around 200 of foreign masters present their work and arts in more than 25 categories of craft. The hint of this exposition is that many of them create their stuff during this festival and any person can spectate it and ask about it.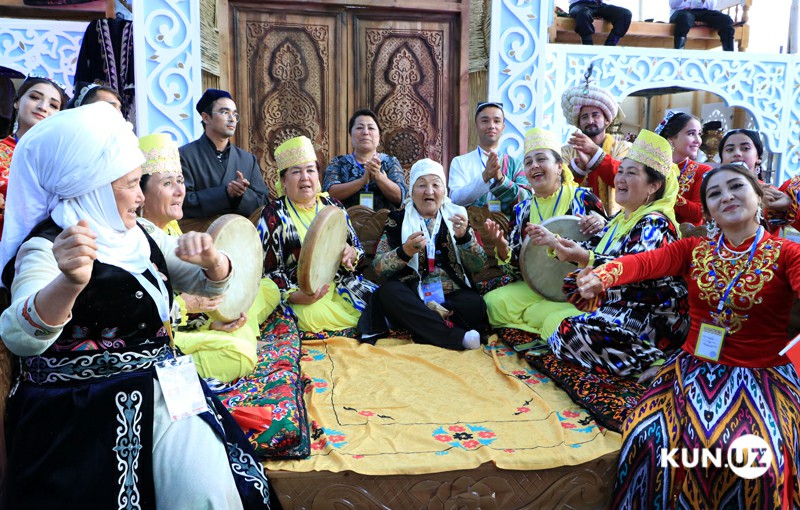 The festival lasts for a week and ends this Sunday.